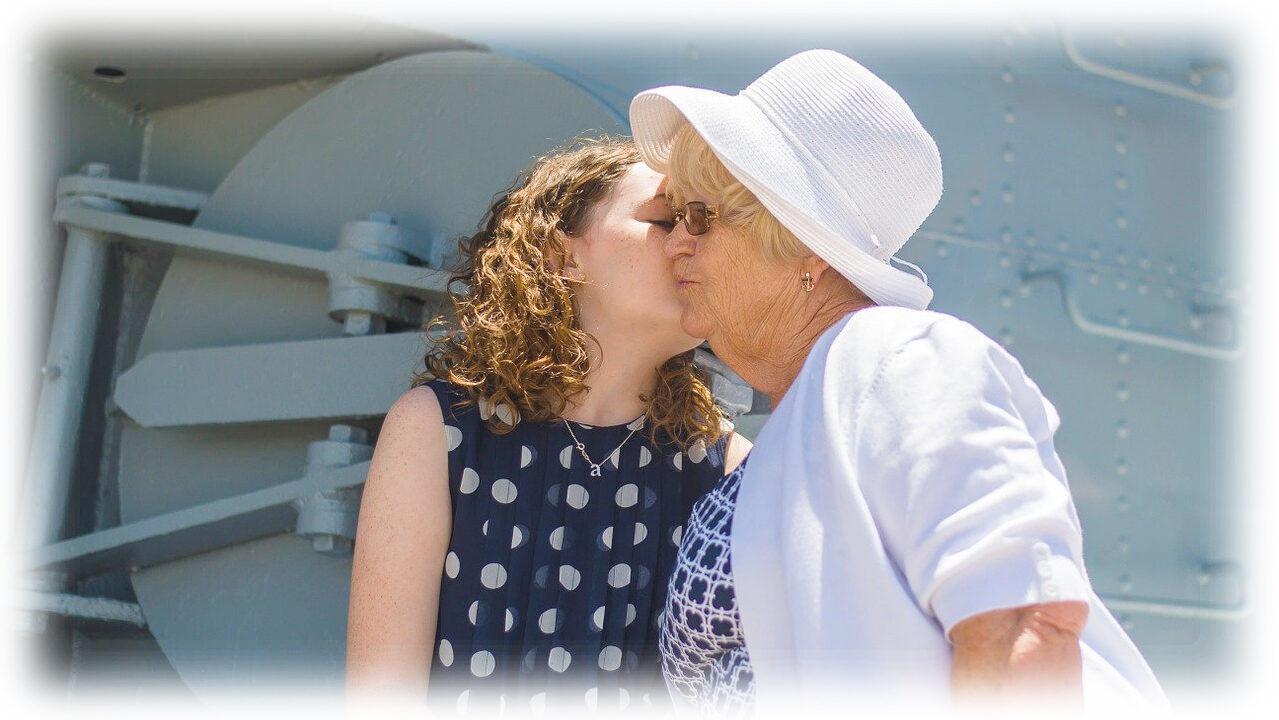 Home Care Services Testimonials
What our customers have to say.
Note: The photos below are taken from our photo gallery; they are not the actual patients or family members that provided us with this wonderful feedback.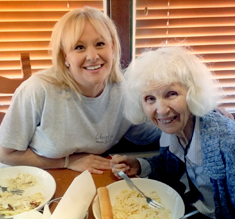 Love, Respect and Dignity
"Thank you for the beautiful flowers and card. Words cannot express how much our family appreciates everything that your staff and caregivers have done to make this last year of Roscoe's life one of love, respect and dignity. We are truly grateful for your support during his last difficult year. God's blessings on you all so you may continue his work."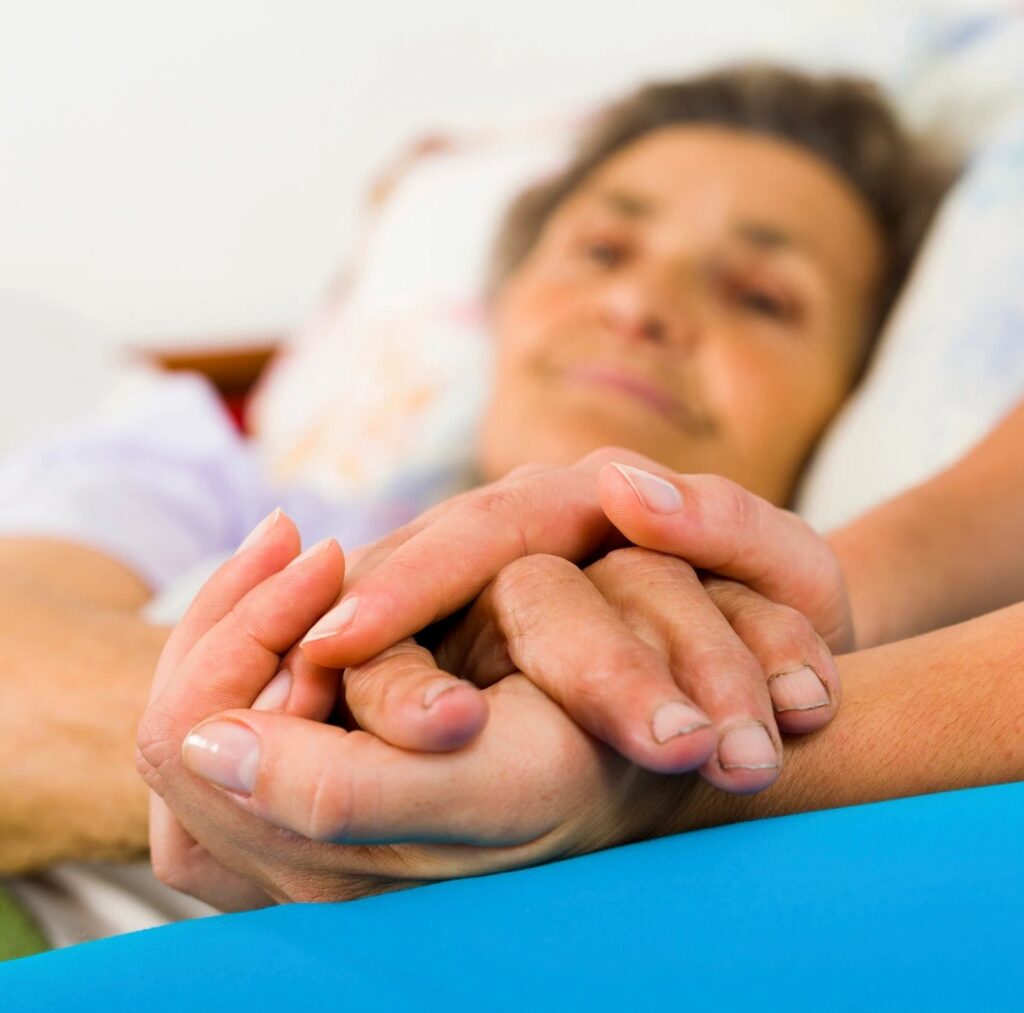 They Made Her Laugh and Stay Positive
"I am so happy that we chose your company to take care of my mom. We were truly blessed. You have a great team – each person has a different personality but they each meant something special to my mom! They went above and beyond to help my mom – pls tell them so much how we appreciated them and what they did! Thank you again for everything!"
~Valerie Valentine (Amrhein)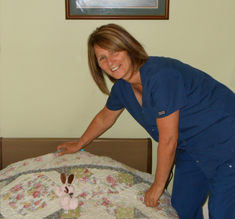 Exceptional Home Care Services
"Although difficult to put into words, the care provided for him was exceptional. We so deeply appreciated you. Every caregiver gave dad, and mom, a new and different experience everyday. Dad was given the best personal care physically and emotionally. You were very accommodating and patient with him, especially as he became weaker. He looked forward to seeing each of you."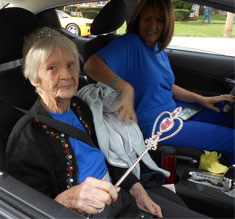 Mom's in Good Hands
"Thank you for helping to take care of our Mom, Betty. Don't know if we will have you back in the future, but I had to say thank you. You were her friends and caregivers. She had a small social life because of all of you. When we were kids, she was the Mom who loved being involved with people. The older she got that was less and less. I know she cares about all of you and enjoyed your care. (She is still in rehab). You all provide your clients with more than physical care, you help give them a social life. Don't ever forget that! It really is more then a business and a job."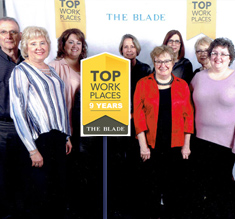 God's Angels on Earth
"I was SO happy to see you being named a Top Workplace! I can't think of a more deserving organization to receive the honor. I feel so blessed that Eva was able to be Mom's care giver. I know Mom felt the same way. Keep up the GREAT caring & blessed work you do.I am one of your biggest supporter & will continue to recommend your home care services to others. You & your staff are truly God's Angels on Earth."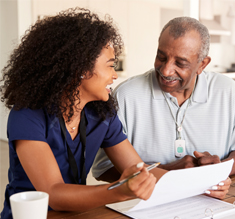 Loving Care for Dad
"Sue and staff – thank you for your words of sympathy, your voice of concern, your gesture of caring, and the love you offer. Thank you for always being able to accommodate our special and difficult schedules. To Beth, Noreen, Dianah, Deb, and Vonda – how can I thank you for the wonderful home care services and companionship that you gave to Dad! We love you all very much."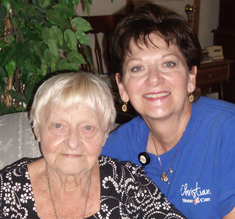 Post Operative Care
"Thanks to everyone at CHC. I'm thankful to have found you to help me through my post op recovery. Everything went well for me, and I'm ready to be on my own again. Thanks to Sue and the office staff. Thanks also to D'Arcy, Charlene, Maureen and Linda. Everyone was so nice and helpful. I hope God will bless you all for all you do to help others. You were a blessing to me."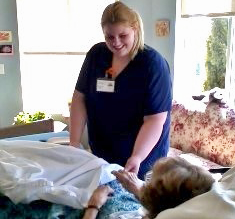 Going Above and Beyond
"Just wanted to pass on our thanks to your organization for the wonderful job that Carole F. and Maureen S. are doing in caring for Pat and giving me a brief respite. In our opinion, both of them go over and beyond just doing their job. Pat and I both recognize their concern and very sincere interest in Pat's (and my) welfare. Please pass on some form of recognition for the fantastic job that they do for us."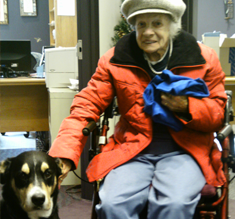 Peace for Family Far Away
"Please express my heartfelt gratitude and admiration to ALL the women who have given of themselves while providing my mom quality of life during her failing mental health. I live 750 miles away from mom, but the very fine women at CHC gave me comfort knowing mom was well cared for. There are no words that fully convey my appreciation."
Vitaminut 1
February 17, 2022.
Great home care company! Very caring and helpful. They have different levels of care for your loved one. They even help with light housekeeping for them!
Gail Zimmerman
November 29, 2021.
We have been very pleased with Christian Home Care. They have provided great caregivers for mom. CHC staff is very accommodating, they try to find the right caregiver and take the time to offer training. We appreciate all they do, and are thankful to have them.
mia McIntire
May 20, 2021.
Ive worked for Christian home care for about a year now as a caregiver and it has been the best job Ive had so far! Sue, Melissa, Lori, and Cindy are the nicest people to work for. They make sure you feel appreciated and supported! There's tons of shifts to choose from, whatever works best with your schedule. There's always a shift you can pick up if you want more hours. Everyone works together as a team to give clients the best care.
Carol Janney
April 30, 2020.
We have been blessed to have Christian Home Care serve in Mom's and Mother-in-law's homes with loving care. When any personality issues have come up in the past their staff diligently and softly corrected it. Their mission to serve reflects their relationship with Jesus! Thanks to God for them!
Terri Skaff
April 30, 2020.
Christian Home Care has been an answer to your prayers! Our friend was helping with my sister-in-law' s care, but went to be with her daughter in Florida to help with her new baby! This left us without any help! A friend recommended Christian Home Care and once I spoke with them I was encouraged and hopeful! Susan and her staff spent much effort and time to fulfill our needs! We have gotten complete coverage and very wonderful caring! Each person who has helped has treated my sister-in-law with respect and kindness, even when she was not always receptive! She has Alzheimer's. I highly recommend this agency for their Christian caring and home care! Terri S
music1958ful
April 29, 2020.
I have been using Christian Home Care caregivers now for about one year. I have had four really great caregivers through this agency. They have all done a great job caring for my husband.
Johnny Stevenson
April 28, 2020.
these caregivers have been a blessing to our family for 3 years. They take great care of our 102 year old mom. She has made friends with them and had great care. They always show up which isnt the case with some companies. Thank God for Sue and all the caregiver.
Myesha Martin
November 15, 2017.
I love working for Christian home care not only am I just and employee but they also treat me as if IAM A child of there very own. Staying on me making sure I'm on tract I learn so much working for CHC they never give up on me and I want to thank them. BEST PLACE I EVERY WORKED FOR ! WE ALSO HAVE THE BEST CLIENTS & CAREGIVERS!
"Thank you again for all of your help and persistence. I know first hand that seeking reimbursement from JHLTC can be a cumbersome process. Also, my mom is very happy with her Care Givers. Thank you for hiring such wonderful competent, Christian and caring Caregivers". Best, Jeannie Anderson
Accolades
It is so appreciated to have our home care services recognized! Home care for the elderly and disabled is not an easy job, but appreciation through a smile, note or a simple "thanks!" makes it a very rewarding one! Best of all, we know that our work, done with love, makes lives better.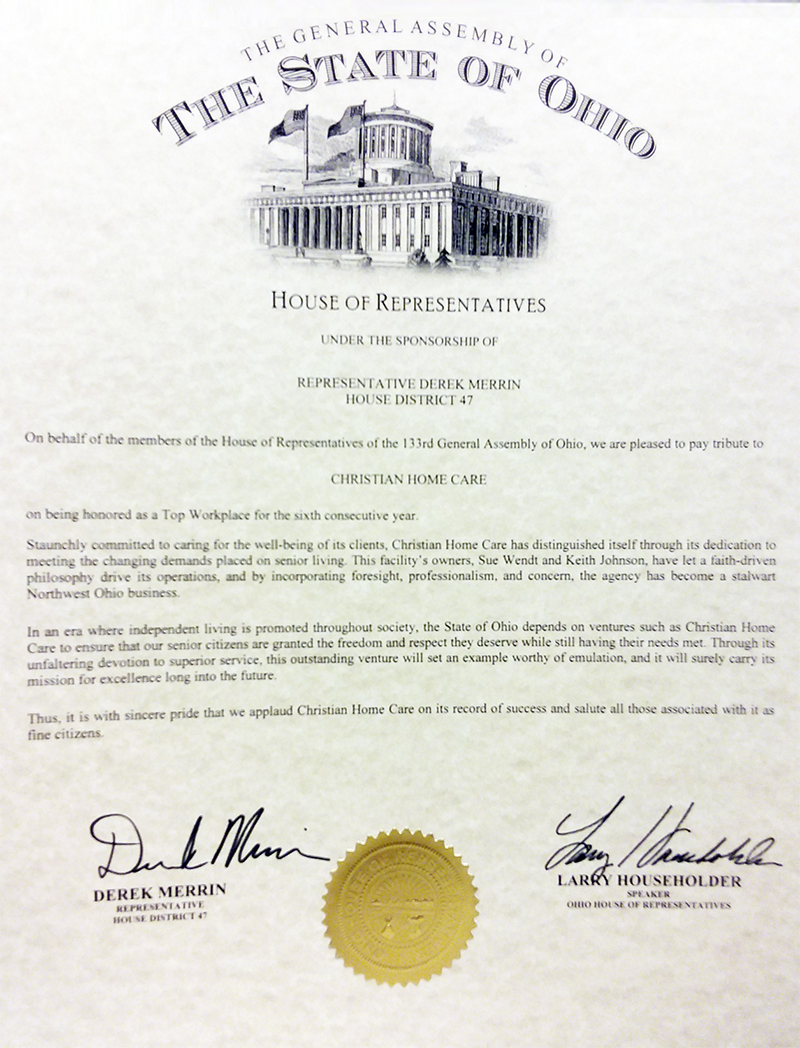 The whole team at Christian Home Care works together to provide comfort and companionable care while allowing our clients to remain at home. We believe home is the best place to heal and are glad that our clients are able to be in familiar, happy surroundings during times when they are not able to handle all daily activities alone. Local family is not always able to provide all the home care services while tending to other family members, jobs and responsibilities. Christian Home Care provides respite care, companionship and devotionals, along with meal prep and light housekeeping so the adult children are not so taxed. We are happy to help the entire family's lives to be less stressful, and allow them to enjoy their time with their loved one.