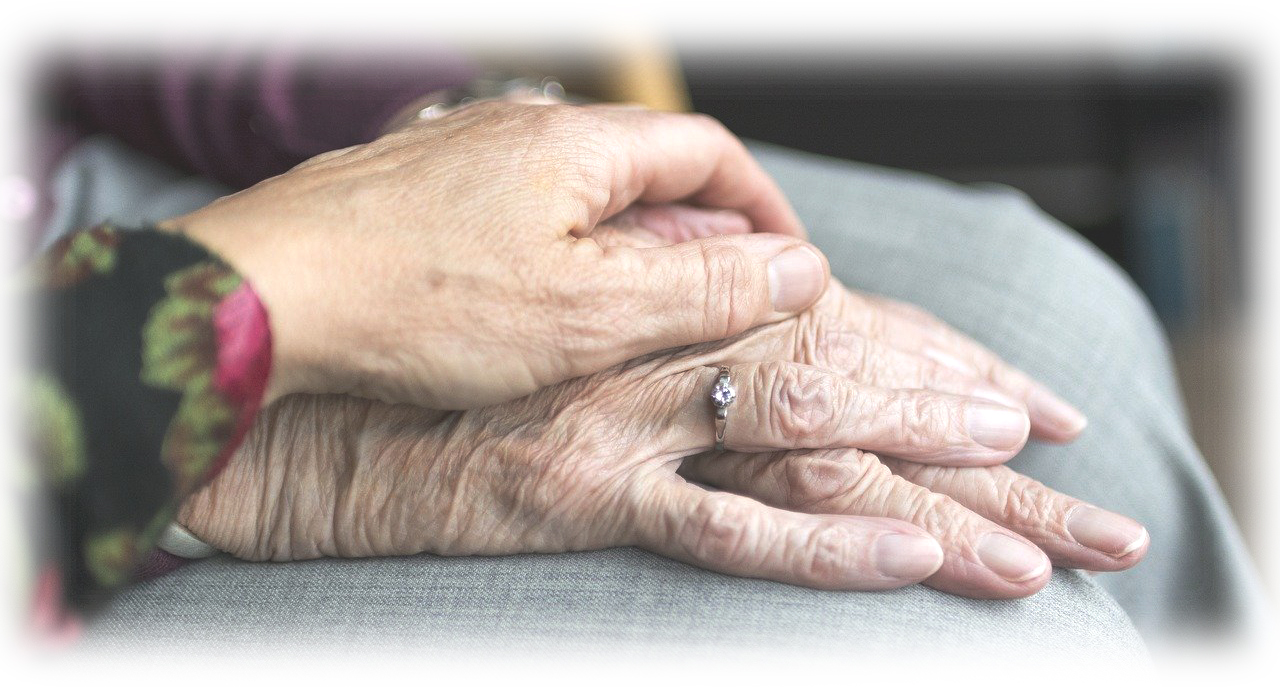 Toledo In-Home Care
We offer compassionate care to help you stay at home.
Christian Home Care Toledo Ohio has a devoted and dependable team of aides providing in home care for seniors and disabled persons. Our team is chosen for their compassion and are trained and supported by our office staff. Choosing home healthcare is a big decision. Here are some reasons why Christian Home Care® is popular in the Toledo Ohio market.
Scroll down to find our checklist of questions to ask when you interview agencies. We hope you will find Christian Home Care Toledo is the best choice for your loved one.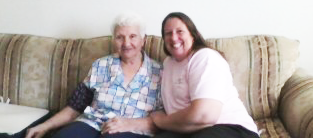 Your loved ones deserve compassionate aides.
When you find yourself overwhelmed by the responsibility of caring for a loved one you can turn to Christian Home Care® to take over the day to day tasks. Our Christian caregivers are willing to ease your worry and step in to help manage.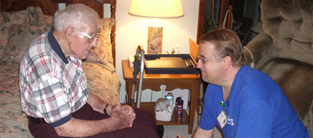 We understand your concerns.
Our aides have been thoroughly researched and are bonded and insured. Christian Home Care® only employs those who are able to pass a detailed criminal and personal background check to ensure your security.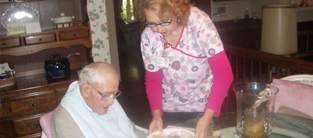 We are available when you can't be.
When you find yourself overwhelmed by the responsibility of caring for a loved one you can turn to us to take over the day-to day-tasks with our in home care for seniors or disabled. Our Christian caregivers are willing to ease your worry and step in to help manage personal needs and healthcare.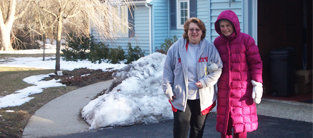 We are dedicated to in home care for seniors.
We provide the highest level of aide before, during and after all types of procedures or life experiences – such as surgery, long term care or after the loss of a loved one. At Christian Home Care we are dedicated to ongoing education with all topics related to geriatric health and aging.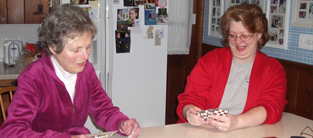 Professionals who go above and beyond.
All of our trained aides treat your family like their own, our compassion for others is rooted in faith and we consider it a blessing to be of assistance to your loved ones. When you turn to Christian Home Care Toledo Ohio to find the right fit for your family, rest assured that our candidates have a genuine passion and love for others.

Ethics​
We are an ethical and Christian organization whose caregivers are called to do God's work by providing care and support to those who need it most.
Our core values at CHC include:
Family first
Empower our people
Provide exceptional service
Build lasting relationships
Promote dignity
Respect the individual
Care about the community
Caregivers and business founded on Christian values embodied in our caregivers.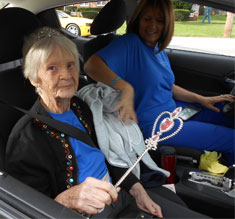 Vision Statement
To enable every person who wants to stay safe and comfortable in his or her own home to be able to do so.
Choosing from Home Care Companies is a big decision.

Choosing a Home Care Agency is a very big decision that is not always easy. The care that is needed can vary from companionship to personal care. Each situation is unique and it is important to find an agency that can meet your needs. You should make sure all of your questions are answered before deciding on an agency. Make sure YOU interview the home care companies before selecting one.
Talk to friends and family about their home care aide experiences. Also, talk to the doctor about the needs that you should consider receiving service for.
Ask Questions!
Here are some of the questions we are often asked when clients research in home care for seniors. We hope it helps you find the right home care aides for your family.
Are you a Franchise?
Find out if the company is a franchise. You may find more flexibility with a local company that is not part of a franchise. CHC is not part of a franchise. We are a small company that can tailor our services to each individual's needs.
Are you part of the Better Business Bureau?
Yes, CHC has been a part of the BBB since 2009, which is when the company was founded. How long has the company been around? CHC was licensed beginning in 2009. We originally were under the umbrella of a local staffing agency, which has been serving the area for over 40 years.
Can you share testimonials from other clients?
Is the agency able to submit testimonials from other clients? Yes, you may find testimonials from clients and their families on our website about us page.
Does the company have a Mission statement?
Our mission is to enhance the quality of life for others by providing the personal care, compassion, and spiritual encouragement they need and deserve in the comfort and familiarity of their own home in a way that is pleasing to God.
Is there a maximum/minimum amount of hours per day/week?
Clients may request anywhere from a minimum of 1 hour to 24 hours in a day. There is no minimum amount of hours per week, month or year.
Do your staff treat their clients and family in a personable manner?
We chose our team because they are compassionate. All of our staff/caregivers treat each and every client and family member like a member of their own family.
What is your billing and time reporting procedure?
CHC sends out the invoices weekly. We have a base rate. Call us for rate details.
Regarding hourly and shift reporting, when the caregiver arrives, they use the client's phone to log in/log out. Your number is linked to your account. Documentation for tasks completed are kept in a binder at the client's home until the end of the week. Every week the sheets are brought into the office to be placed in each of the client's electronic files.
How do you determine the caregiver schedule?
You decide when you need assistance. The schedule is what works best for you or your loved one. We can email or mail your schedule for the week.
How do you make the care plan for my loved one?
When we initially come out for a meeting, the needs are discussed. We gather information about their health and personal information. We use the personal information so the caregiver can get to know the client as a person, not just another client. We put together a care plan that is geared for each individual. Changes in the care plan are adjusted as their health changes.
What is your policy for covering shifts?
When we have a caregiver that calls off, we do everything possible to cover that shift. We have a great pool of caregivers that try to help each other and go above and beyond for their clients.
Do you have and RN on staff to refer questions and do periodic checks?
Yes, CHC has an RN on staff and will make contact with clients periodically, depending on their needs. She makes periodic visits to clients . The RN is also available to the caregivers for questions and evaluates each caregiver. She will do announced and unannounced quality checks on the clients.
What are the qualifications of your caregivers?
CHC has companion caregivers that will assist clients with household chores, errands and companionship. They will help the client with everything needed except personal care. We have Nurse Aids (CNAs and STNAs) that are certified by the state. They can do everything that a companion caregiver can do and assist with personal care.
Do you require background checks?
All of our caregivers have had their BCII.
Are they First Aid and CPR certified?
All of our caregivers are First Aid and CPR certified.
Does the company offer Workman's Comp to their employees?
Yes
Are they insured and bonded?
Yes
What is the turnover rate of the caregivers in the company?
We have a low turnover rate. We were named A Toledo Top Employer by the Toledo Blade for 9 consecutive years. We have caregivers that have been with the company since it was founded in 2009.
Do the caregivers receive ongoing training?
Our RN provides a training session every month at our monthly caregiver meeting.
What can the caregivers offer to you and the family? Personal care? Can they drive you to the store and/or appointments? What kind of tasks can they do in the house? Vacuum? Laundry? Prepare meals?
Both companion caregivers and STNA/CNAs can provide transportation to appointments, church, store or anywhere else the client needs to go. All of the caregivers will assist with any light housekeeping, vacuuming, cleaning floors, laundry, or anything else that is required. The caregivers understand the importance of good nutrition for the client's health as well as exercise and doing ROM exercises. They can prepare meals that are well balanced and geared for special diets.
Your choice of in home care companies is important! Please ask us if you have any other questions about our home healthcare services.